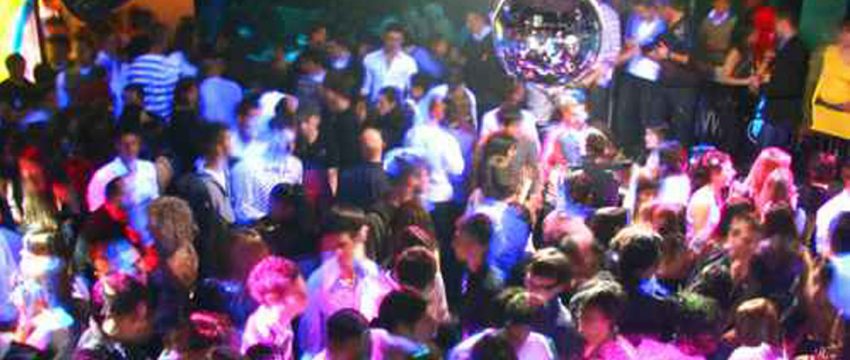 ATHENS BY NIGHT
In the capital of Greece Fun is spelt with a capital F. You want bars and clubs that will be open till the morning even during working week nights? You want to have dinner even after midnight? You want to dance all night to the rhythm of both local and international music?  You want to spend the night outdoors with your (potential) lover, maybe by a worldwide famous monument, as the cold never lasts long? You want to attend remarkable classical or modern music concerts in winter or summer venues? You want to watch well-known international shows visiting the city?  You want to watch any international film on its original version at any theatre? Well, all those are just a few of your choices while having the thrilling experience of discovering Athens by Night.
Gazi It is THE hotspot of Athens and not unjustly so: "meze" tavernas (=restaurants where you can dine on middle dishes instead of individual main ones) restaurants of international cuisine, delicious "souvlaki" restaurants, pop, (hard) rock, mainstream, swing and retro, gay and lesbian bars and clubs, galleries, fringe theatres – you name it! And all that just a stone's throw from the city center and accessible by the metro ("Kerameikos" station).
Thissio Thissio is popular with Greeks and tourists alike who want to have a coffee or a drink marvelling at the Acropolis which catches their eye and dominates the scenery. It is undoubtedly the favourite walk trail of the Athenians.
Plaka Right at the foot of the Acropolis hill, it is the traditional part of the city where time seems to have stopped at the 19th century. Folk music and dancing in Greek restaurants as well as tavernas and cozy cafes are the best choice here.
Monastiraki and Psirri Right next to Thissio and still at the foot of the Acropolis, this wide area recalls the Orient: low buildings, narrow cobbled streets, a flea market, almost no access to the cars. Alternative bars and stylish restaurants lie side by side with old-fashioned cafes, Greek tavernas and shops of all kinds. Live Greek music in Greek restaurants is a possibility too.
Kolonaki In the night, spirits are high also in the business area of the downtown where the famous boutiques keep the branches. Trendy bars and gourmet restaurants for all tastes see the Athenians return to the area where they work but this time to dance the night away.The area is brimful of art galleries too.
Exarhia The rock side of the city. Here students, youngsters, alternative people share their views having a drink or a dinner in rather inexpensive restaurants and bars.
Syntagma. In the area around Syntagma, as well as the streets that lead to Monastiraki you'll find innumerable new hangouts that complete Athens' nightlife: Romvis, Kolokotroni, Thiseos and many more cobbled narrow roads gather crowds that let themselves to the music's rhythms and hip cocktails. Karytsi and Agia Eirini squares are considered highlight areas by the Athenians.
Karytsi Square Mousouri Theatre and a couple of traditional cafes once stood alone here. Suddenly everything changed! Athenians started discovering every corner of their city. The quiet and picturesque square, with the church of St. George dominating in the center, quickly became a favourite hangout in Athens: all day long cafes, bars that will satisfy all music preferences packed with people, night or day, coming off work, or just wandering around after shopping. There is a place that will do for you, either you want to dance to loud music all night long or have a quite talk with a friend.
Agia Eirini Square Agia Eirini Square is the king of Athens nightlife, situated at the corner of Aiolou and Karagiorgi Servias, next to Kolokotroni street, near Plaka and Monastiraki. Tables and chairs of the various cafes and bars are constantly cluttered with people chatting away while enjoying the imposing neoclassical buildings amongst the narrow streets and the church of Agia Eirini. Where new meets old this is an atmosphere you shouldn't miss! Here you'll discover the most hip bars of the area, inspired cocktails and drinks, and as rumours have it the best souvlaki in town. Enjoy the magic!