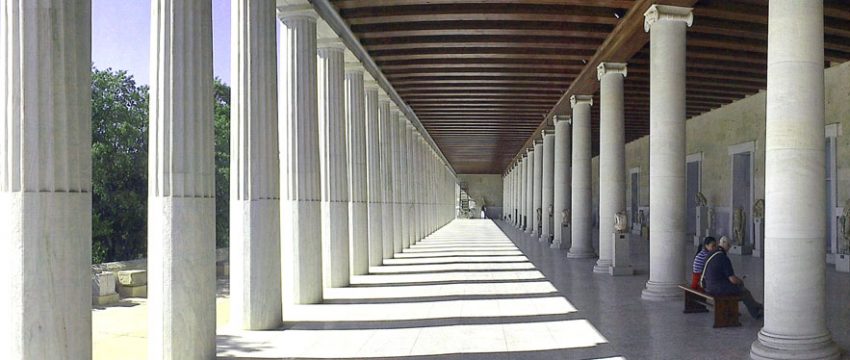 Athens Joy of earth and dawn as it is described by the modern song of Chatzidakis and Gkatsos. Athens is a city of miracles therefore a full day tour in Athens is hardly enough to discover the beautiful aspects and every hidden treasure.
The tour will start with a Visit to Acropolis, seeing Parthenon and the Erecthium, the place where Athenians reached the peak of Classic Art and Architecture, admiring the Auritorium of Herodes Attikos and the ancient theatre of Dionysos the place where the performing art was born. Later on heading towards the Ancient Agora to have an insightful view in the place where
Democracy was born.
We will visit the temple of Ifaistos and Athena, and we will try to map the area of the parliament, the Senate, the prisons, the courts and various buildings that were related with the public administration of Athens. The third stop of our tour will be the sanctuary of Zeus on the eastern part of the city where we will admire the columns of the temple of Zeus and we will talk about the expanded version of Athens during Roman Times and the Adrian Gate. We will finish visiting Panathenaic stadium that hosted first modern Olympiads in 1896. Finally we will finish our day with climbing up the Lycabetus hill in order to catch the beautiful sunset and one of the most beautiful views of the city of Athens as she displays like an oyster in front of our feet.
Includes:Acropolis – Temple of Olympian Zeus – Panathinaiko kallimarmaro Stadium – Parliament Change Of Guard – Ancient Market – Roman Market – Lycabettus, a view over Athens – Museum Visit choise between : a) national archaeological museum, b) the new acropolis museum, c) keramikos ancient cemetery, d) hellenic world interactive museum & tholos virtual reality theater
Duration: 6 hours
Cost160: euros pickup from Athens City Center or Piraeus port, 200 euros pickup from Athens airport